Pier Replacement & Repair Sydney
Piers play an important role in the construction of homes. Despite their strength and durability, they can be compromised by water damage or the natural settling of the house. No matter the reason for the deteriorating nature of the piers supporting your property, the tell-tale signs are usually the same; jamming doors, malfunctioning windows, and sagging walls.
At Geotech Built, we specialise in repairing and pier replacement Sydney. We have worked on numerous pier replacement projects and we can work on your today.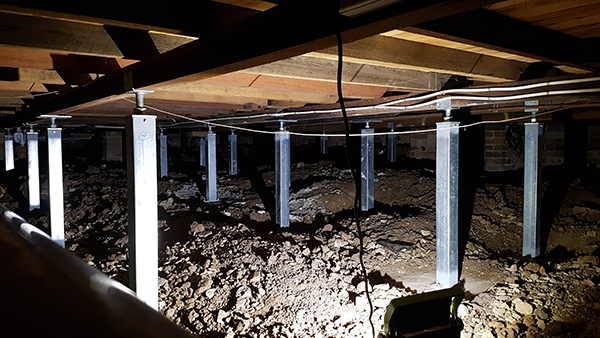 Why Us?

30 Years of Experience
Here at Geotech Built, we have over three decades of experience. We have helped thousands of customers restore the integrity of their foundations and successfully prolonged the lives of their property. With our experience and understanding of foundations, we can help with pier replacement Sydney to provide your property with a solid and sound foundation to rest on.
Thorough inspection and foundation solutions
We never leave anything to chance. We want to make sure you make the most out of our services and expertise. We always start with a thorough inspection of the foundation to identify the root cause of the problem. Our experts can then advise on the best approach that will solve the issue and restore structural integrity.
We use the most recent innovations for our pier replacement service to ensure you enjoy the best service and your structure remains sound for a longer.
Insurance backed guarantees
We offer correct and full insurances and liabilities for all our pier replacements. We know how important your house and peace of mind of is. That is why we offer guarantees for our pier replacement so you can be sure of the best results and workmanship on the project.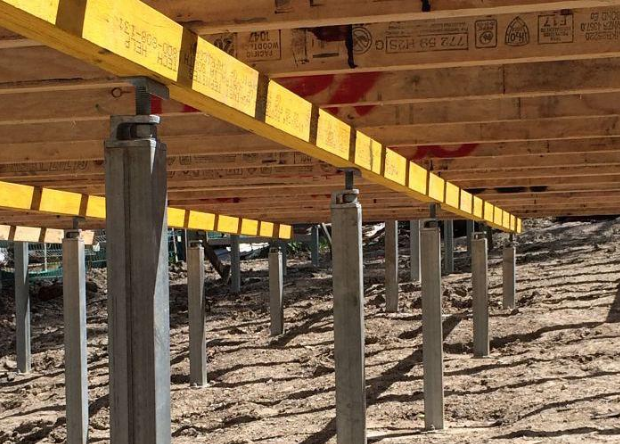 What You Get with Our Pier Replacement Sydney Service
Assessment
We start all of our foundation restoration and repair projects by conducting a proper assessment. We need to understand how strong the structure and supporting soil is. After the assessment, we can develop a plan of action for the pier replacement.
Quality workmanship
All our experts are well trained and registered. They are also highly experienced in their respective fields. With their expertise and our dedication and diligence to providing our clients with the best results, you are guaranteed of the highest standards of workmanship.
In addition to our experience, we also use the most advanced technologies like computer-assisted laser levelling machinery for the best outcome.
Trusted builder
We have been helping homeowners salvage their homes for over 3o years. To date, we have helped thousands of property owners reinforce their home's foundation. We ensure we provide you with the best and most comprehensive service at a fixed price building agreement. We always adhere to the terms of the contract and ensure our clients are happy and comfortable with the quality of work.
For all your pier replacement needs, get in touch with us at Geotech Built today and we will help you come up with the best foundation solutions for your home.